"Smart" irrigation system: what you need to know
With the development of technology and the constant digitalization of all spheres of human life, Smart Home systems are becoming increasingly popular among owners of private houses. These are complex technical solutions that allow you to automate and, if necessary, remotely control all processes occurring in a house, apartment or office. In particular, automation systems for lighting, microclimate and security are now in great demand.
Smart home systems greatly simplify the life of their owners, taking on most of the routine tasks, including the automation of irrigation systems.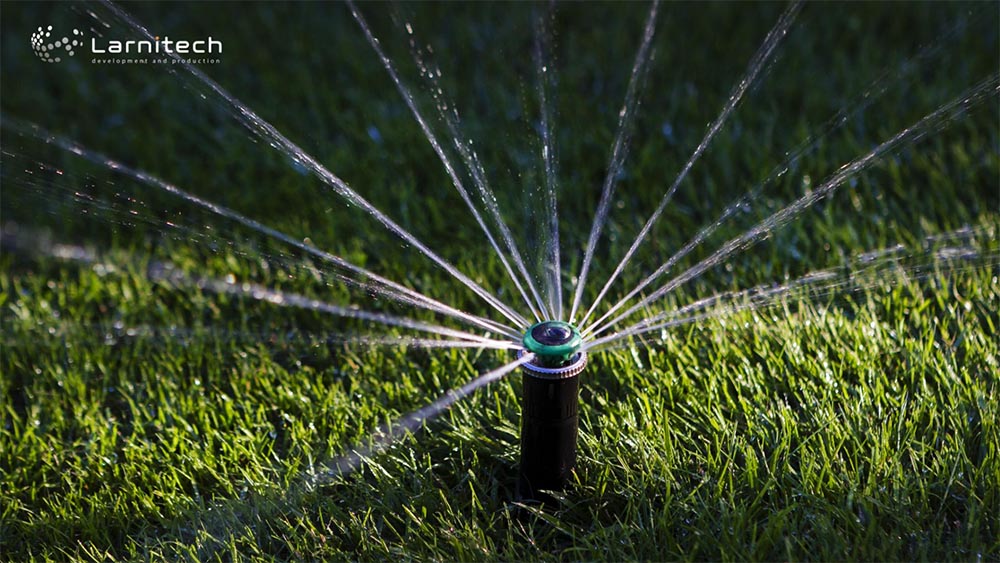 Automatic watering of the lawn, flower beds, indoor plants
At first glance, it may seem that smart irrigation systems are designed primarily for greenhouses, private houses, cottages, country hotels, mansions and other buildings with a vast adjoining area with green spaces. This is partly true, but today these systems are also widely used in apartments, offices and restaurants with a large number of decorative plants.
In general, the functionality of a smart home system assumes the following:
Scheduled work
Assessment of the environment
Analysis and control of soil moisture
A shutdown of watering when it is raining
Possibility to change irrigation parameters remotely
Informing owners in case of unforeseen problems
Automated watering according to the specified parameters and taking into account the data of the weather station.
As you can see, most of the functions can be effectively used to care for both indoor flowers and large flower beds or an entire open-air garden.
What are the benefits of a smart irrigation system?
The main advantage of automatic watering is high-quality plant care and time-saving. For each type of plant, you can adjust exactly the amount of water and watering time that is needed. With a smart watering system, plants will not wilt due to lack of water or, on the contrary, rot due to excessive watering.
The system controls the moisture level of the soil in which the plant grows, and during heavy rainfall it will automatically turn off watering or reduce its intensity.
Of course, all the work assigned to an automated irrigation system can be done by a human. However, irrigation automation is more accurate and provides the most correct plant care: it's impossible for a person to constantly control the smallest changes in the soil and atmosphere. Plus, automatic watering will significantly save your time.
Ask yourself the question: who will water the flowers when you and your family go on vacation? With the smart watering system, you can control and manage the care of your plants through your smartphone from anywhere in the world. The main thing you need is an internet connection and the Larnitech App.
However, comfort is not the only advantage of using such systems. Equally important is the question of savings. We live in a time when prices for all energy resources, including water, are constantly rising. The smart watering system, analyzing soil moisture, allows you to rationally use the water resource in exactly the amount that a plant needs. This is especially important for large greenhouses or open gardens.
Together with other elements included in the complete Larnitech smart home solution, automated watering will become an integral part of your daily home care.
About Larnitech
Larnitech is a German manufacturer of modern smart home systems. Thanks to the full production cycle at its own factory in Germany, the company guarantees the quality and continuity of each element of the system.
In addition, Larnitech has developed a special mobile application for easy management of Smart Home systems.
Larnitech proposes modern technology and German quality at the best value. Read more about Larnitech – here.