Remote control from one application
Advanced security options
Management that everyone can handle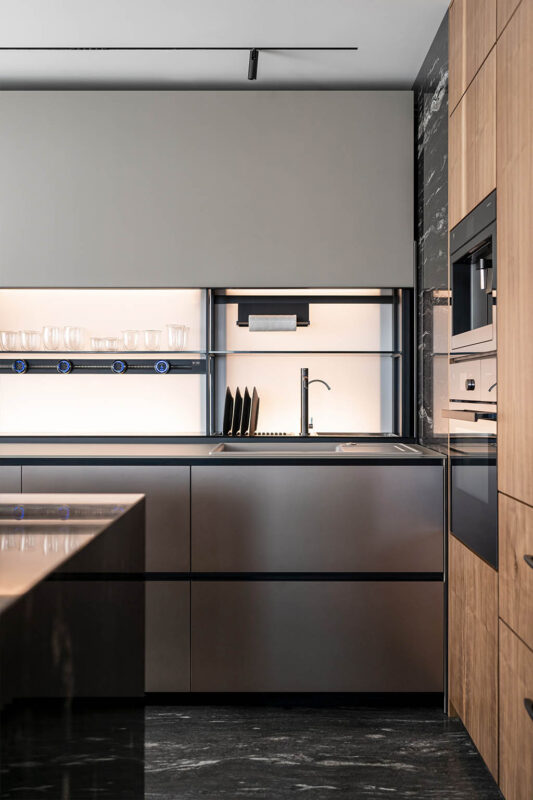 APPLIANCES CONTROL
TV
Home cinema
Oven
Coffee-machine
Fridge
Dishwasher
Kettles
Irons
Washing machine
Electric stove
Robot vacuum cleaner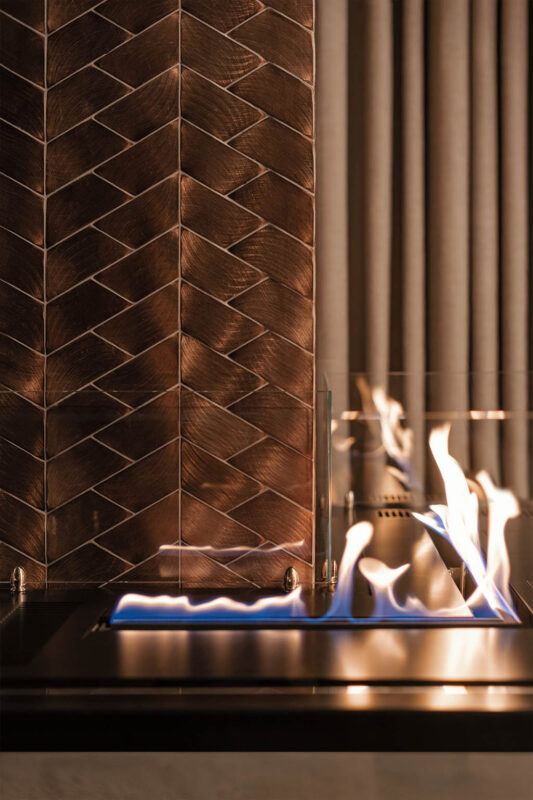 SECURITY
Anti-flood system – water sensors will detect a leak and shut off the water valve by sending a notification to your phone
Sensor self-diagnostics – all sensors constantly diagnoses themself for errors
CO2 level control – when increasing, the gas supply is cut off, ventilation is activated and a notification is sent to your phone
Motion sensors – detect movement and activate the alarm
Video surveillance – the ability to bind any third-party manufacturer
Alarm – when triggered, a message will be sent to your phone and to the security company
Door and window sensors – the ability to open and close remotely
Dangerous sockets – the ability to turn off dangerous devices remotely
License plate recognition – the barrier will open automatically
Opening the entrance gate by NFC tag – as well as by geolocation
"Presence Simulation" scenario – during your vacation, the system simulates your presence in the house for security purposes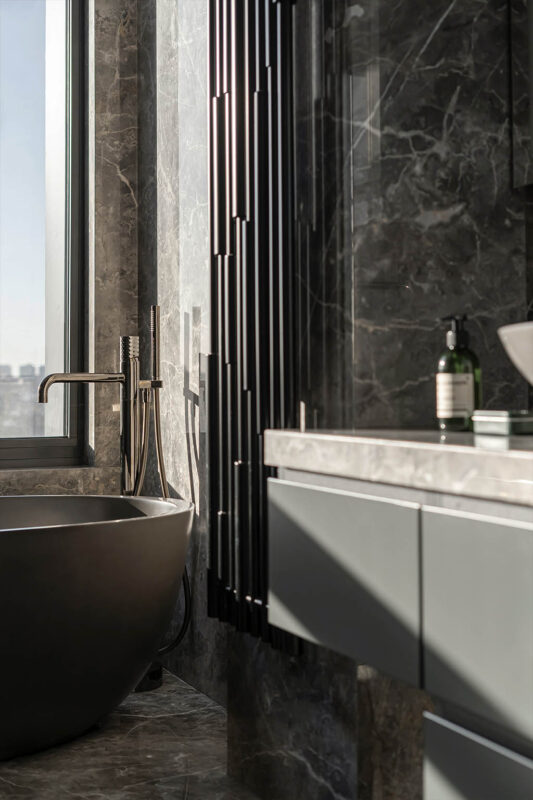 CLIMATE
Heaters
Convectors
Fancoils
Air conditioners
Warm floors
Air humidity
Air cleaning
Intelligent control of a central balanced ventilation
All these systems can work in a single eco-system or as separate controls.
Individual microclimate can be created for each zone of a house.
Binding to the data of the meteorological station – the system will know in advance that a cold snap will come, and will prepare the house for this.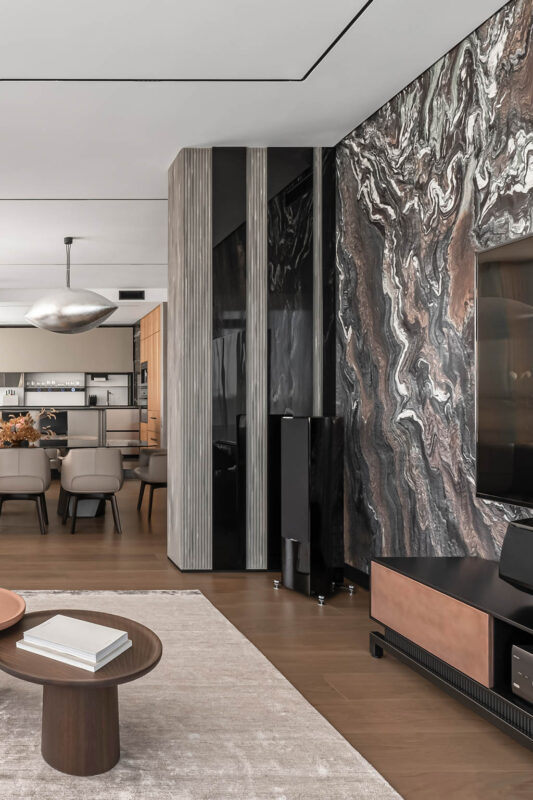 MULTIROOM
Airplay, Bluetooth, DLNA
Audio and video intercom
Internet-radio
The ability to control music in each room separately
The ability to attach an RGB tape for the light show
Synchronization of playlists between devices
The ability to use as an alarm clock with your favorite music or a morning show
"Music follows the host" scenario – when music switches from one room to another, following the host
Sound output to the speakers from: intercom, anti-flood system, in case of intrusion or any other signal at a request of a client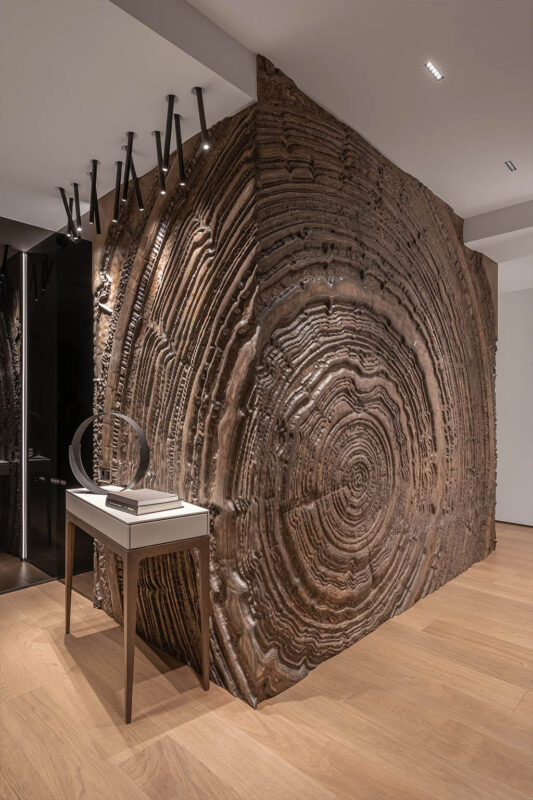 LIGHTING CONTROL
Remote control
Work on schedule
LED lamps control
Light dimmering
Backlight control
Color change
Biodynamic lighting
Turning off all the light with one button
Individual Scenarios – instead of adjusting the lighting to the situation every time, it's better to choose a preset mode that is most convenient, for example, for watching a movie in the living room.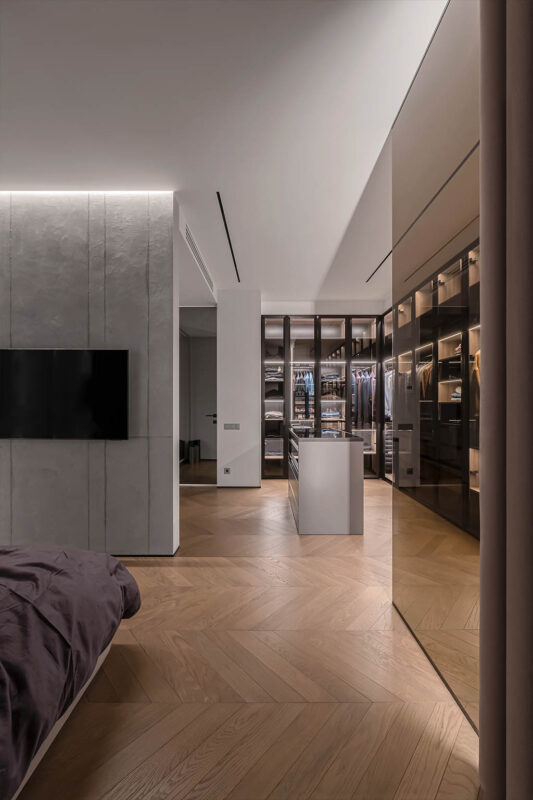 SCENARIOS
Ready-made scenarios
Work on schedules
Possibility to create personalized scenarios
«Awakening» scenario:
Half an hour before you wake up, the floor heating activates in the bedroom and bathroom. At a set time the house wakes you up with your favorite music and the automatic opening of blinds. By the time you enter the kitchen, a cup of hot coffee is waiting for you, prepared beforehand by a coffee machine.
«I`m gone» scenario:
All lights and some electrical appliances are automatically turned off, the house is put on an alarm and energy-saving mode.
«Сinema»  scenario:
The lighting is dimmed, the blinds are closed, the TV screen is turned on.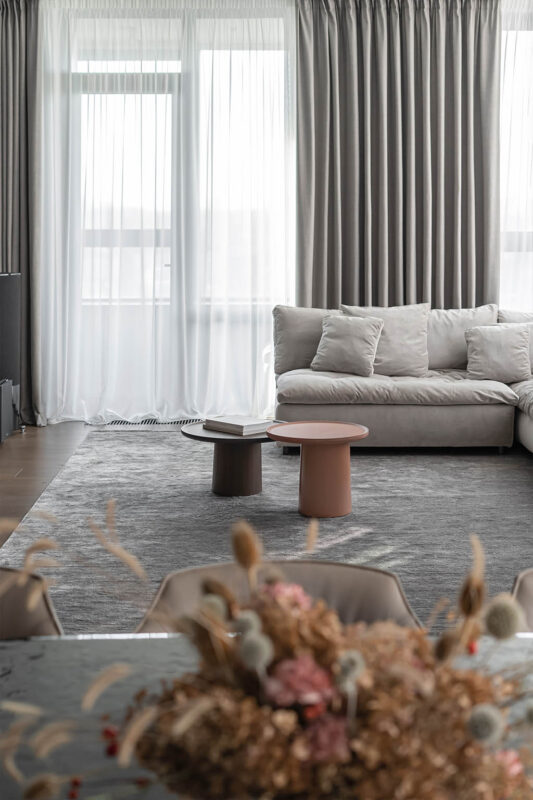 BLINDS CONTROL
Blinds
Rolets
Roman curtains
Sliding curtains
Vertical awnings
Venetian Blinds
Curtains control with voice assistants – Larnitech offers free integration with the voice assistants Google Assistant, Alexa, Siri, Apple HomeKit.
Scenario control in accordance with the time of day – in order to avoid fading of furniture or damage to your parquet, a scenario is used to partially or completely close the curtains in accordance with the movement of the sun's rays.
The ability to slightly open roller blinds to any height (10%, 25%, 80%, etc.) from your phone or using a voice assistant.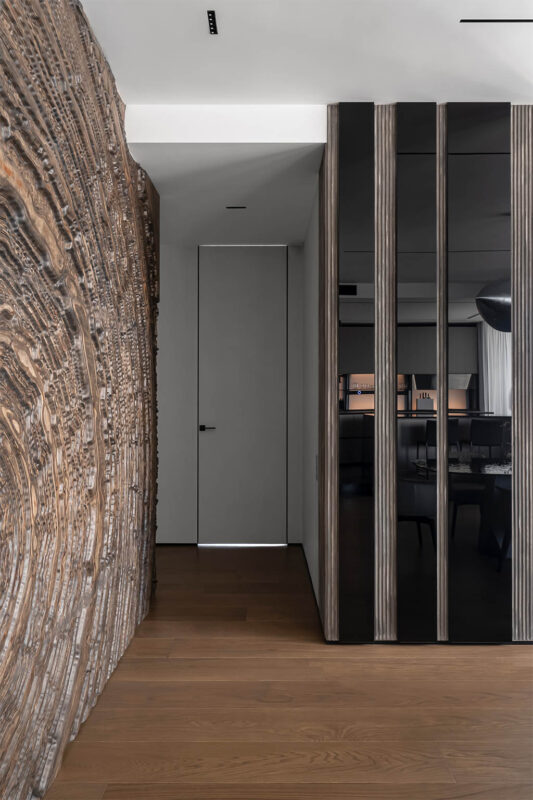 SMART DOORBELL
Opens and closes doors remotely
Allows to communicate with visitors remotely
Gives a history of events
If a call is missed, the intercom takes a photo of the visitor
Can be opened from a phone or watches with NFC
Integrates with an RFID card or a key fob
Built-in relay for opening and closing of electromagnetic locks
Infrared illumination available for the dark time of a day
Possibility of integration via SIP and DLNA protocols
The ability to differentiate access rights with a personal greeting for each user
6 GB of memory is available for photos and video recording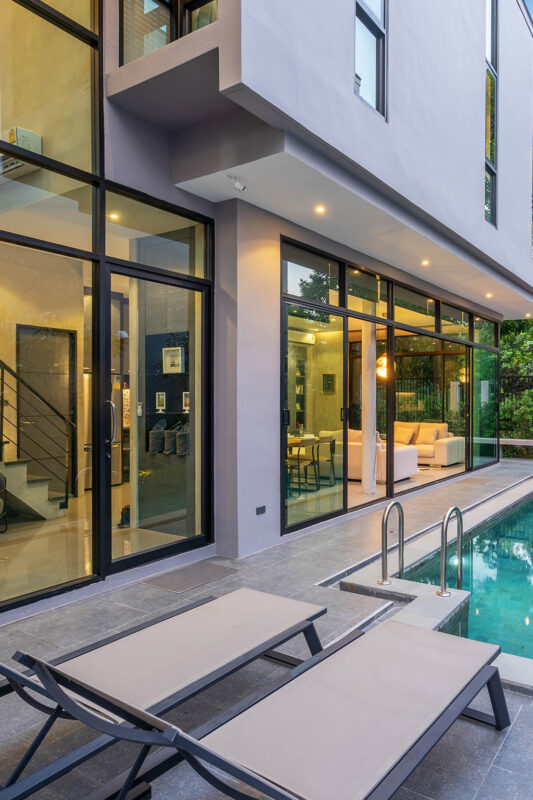 TERRITORY CONTROL
Pool management – temperature, drain, filters, pH, disinfection
Winter garden management
Sauna and bath control
Scheduled irrigation management, soil moisture control, shutdown of irrigation in case of precipitation
Illumination of the territory according to the schedule, depending on the season – the illumination of the territory will turn on exactly at sunset, without being tied to a specific time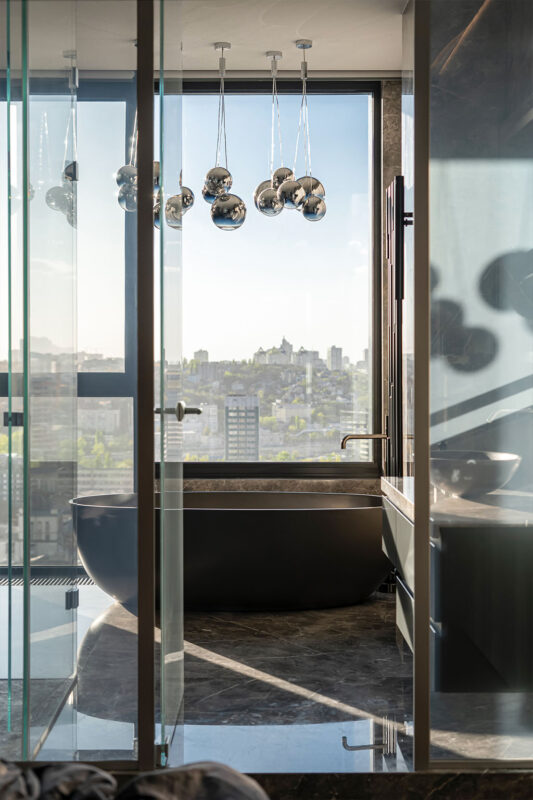 SAVINGS
Maximum functionality at the best price
Free software update
Notifications sent when energy consumption is exceeded
Saving of energy resources allows to quickly return investments in a smart home
Energy-saving mode – turns on automatically at night and when none is  at home
Time saving – the house will do  most of the routine task instead of you
Statistics and consumption control of your resources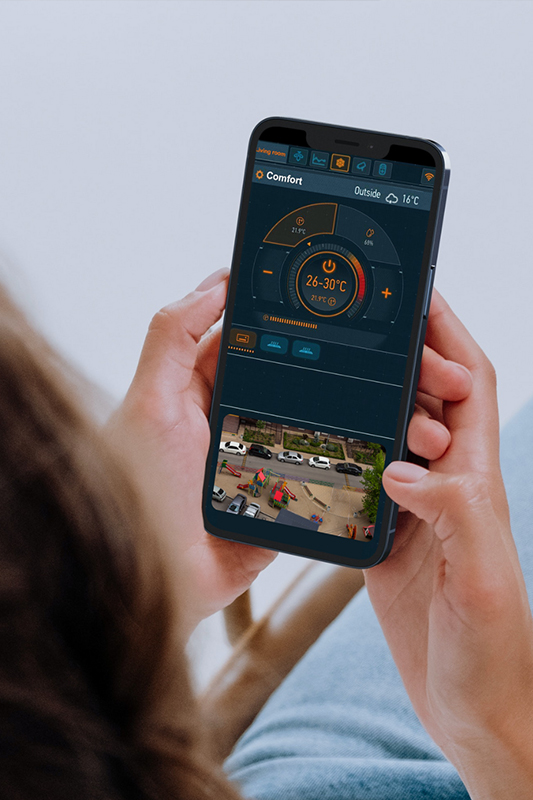 FULL CONTROL FROM ONE APPLICATION
Intuitive interface
Unlimited number of gadgets without any licensing
One panel that replaces all control panels in the house
A wide range of on-the-wall control devices
The ability to choose different interfaces on the tablet
Compatibility with different systems – Android, IOS, Linux, Windows
Voice control – integration with voice assistants Siri, Apple HomeKit, Google Assistant, Alexa, etc.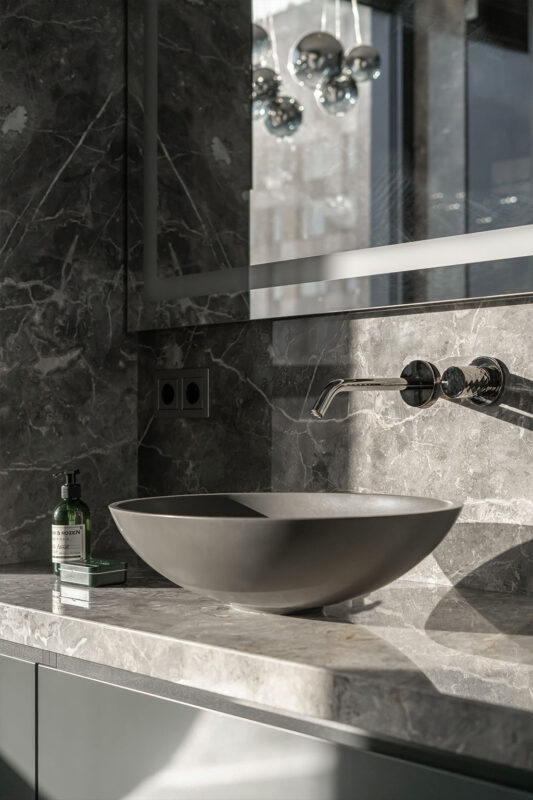 INTEGRATIONS
Alexa — voice assistant
Siri — voice assistant
Google Assistant — voice assistant
IKEA — lamps control
Philips Hue — lamps control
Weather — virtual weather station linked to a specific geolocation
API — possibility of external integration with our system
Modbus TCP — integration protocol with third-party systems
iRidium — integration protocol with third-party systems.
CUSTOMER CARE
With Larnitech you don't take care of the house, instead – it takes care of you!
We offer ready-made solutions to simplify your tasks as much as possible!
Remote maintenance – the operator fixes the problem even before the user discovers it!
Larnitech – modern smart home equipment
What is a modern Smart home from the manufacturer? Why have such systems moved from the category of inaccessible and elite to the "must have" for every person who appreciates comfort, reliability and safety?
Smart Home is a system for monitoring and managing the functionality of your home, which is being actively implemented into our lives. It makes life much easier by putting all the worries about your home and its safety onto the  electronics.
What is smart home equipment? These are fire, smoke, carbon dioxide, leakage sensors, as well as motion sensors, window and door opening sensors, video surveillance cameras, and a smart door communication technology. They work automatically or according to ready-made scenarios both integrated into one another and separately.
These systems control microclimate, lighting, heating, ventilation. Under the control of a smart home are also all electric meters as well as home multimedia systems and household appliances (washing machines, stoves, refrigerators, etc.).
You can leave your home under the reliable protection of a smart home: in case of intrusion, any signs of flooding or smoke, our small-sized sensors  will send an alarm to your phone and to a service company.
What are smart home systems?
The variety of smart home systems is great: wired, wireless, centralized, decentralized, hybrid, the Internet of things.
Let's look at the main differences between a wired system and a wireless one. The functionality of wireless systems is much less compared to wired systems. Also wireless systems are quite unreliable in their work and at the most crucial moment they can easily fail.
The wired system allows you to put an engineering idea into the project when the wireless system has to be adjusted to the existing one. The data transfer rate in a wired system is several times higher than in a wireless one.
A wired system allows you to make backup copies of the system. With them  you can always restore the previous version in case something fails, and will not have to set everything from scratch.
A huge advantage of a wired system is that if the Internet stops working, the system will continue to operate unlike the wireless one.
Due to the fact that the bulk of the sensors can be "hidden" in the walls of the house, a wired system is less noticeable and does not spoil the design at all.
Thus, the main advantages of a wired system over a wireless one are:
Reliability
Stability of work
Form factor
Internal logic
Baud rate
Single ecosystem
Who might be interested in a Smart Home system
Potential buyers of smart home systems are people who plan to make repairs in an existing home or to buy a new apartment or build a house. Usually these people are actively interested in new technologies and pay special attention to comfort and design.
Comfort and absolute safety in home are crucial for them. Such people don't want to spend personal time on any actions that can be entrusted to a smart home. They strive to be progressive and keep up with the times.
Also potential customers could be:
developers
designers
architects
owners of restaurants, clinics, office centers.
By automating premises, they optimize their business and increase profitability. These people value saving of resources, cost controlling and management optimizing.
Installation of a Smart Home system
The system must be installed at the construction stage, as its reliable operation requires installation of wires in the walls or floor. Initially you can set up the system for basic functions (lighting, climate, leaks, security) and later  the functionality can be improved and expanded.
It's important to understand that only professionals should deal with the system installation. There are many nuances that are sometimes difficult to understand even for a qualified electrician but who doesn't have the needed experience.
An attempt to install the system yourself or install it with the involvement of not certified specialists can lead to the failure of the entire system.
Before ordering and installing the system, you should make sure that the company has service centers, provides a warranty period, and its specialists  have undergone a special training with the relevant certificates.
A high-quality project of a Smart Home should take into account the specifics and characteristics of each customer life. For example, if you are often away from home, the emphasis should be made on security and video surveillance systems.
Who we are
Larnitech is a recognized German manufacturer of equipment for automation of private and commercial premises.
Smart home solutions from our company are a single control and management system with a convenient and accessible interface. We use both wired and wireless systems.
We also developed our own Larnitech application that controls:
climate in all rooms (temperature, humidity, ventilation)
lighting systems
opening and closing doors and windows
multimedia equipment
electrical household appliances
water leaks
level of carbon dioxide
smoke and much more
You control everything in your home at just one click from anywhere, no matter the distance!
Benefits of working with Larnitech
Why should you install a smart home system from our company? Smart Home from Larnitech is:
A single perfect system, starting from the simplest sensor and ending with software and a web service.
Distributed intelligence system: when the controller, module or sensor freezes, all other devices will continue to work.
An intuitive application with many features and capabilities that even a child can use.
Remote access for the installer: all changes can be made without going to the object.
Saving up to 30% of energy resources allows you to quickly return the investment invested in a smart home.
High-tech and environmentally friendly products that don`t take up much space and don`t spoil the design.
Applications for Android, IOS, Linux, Windows.
Reliability: wired systems are always more reliable than wireless systems.
We are responsible for the quality and provide a 2-year warranty for our equipment.
It is worth mentioning our pricing policy: when compared with other companies, our prices are lower than the average market prices, but at the same time you get a product of the highest German quality. In other words, we offer the functionality of leading market players at the most affordable prices.
Smart home system from Larnitech helps to save resources, increases the security of your home, provides full control over lighting, climate, video and sound systems.
Various scenarios are easy to implement and run automatically, taking care of most routine tasks for you.
Your smart home controls the temperature in different rooms, adjusts the heating system to suit your needs, waters your plants, feeds your animals, monitors solar panels to ensure they are at their maximum efficiency, turns off the lights in unused rooms, plays your favorite music and even makes your morning coffee!
Your home is protected in the event of a water or gas leak. It communicates with you via phone, sending you notifications about things that require your attention.
With Larnitech you get highly efficient and ready-to-install solutions that facilitate home management and increase the standard of living.