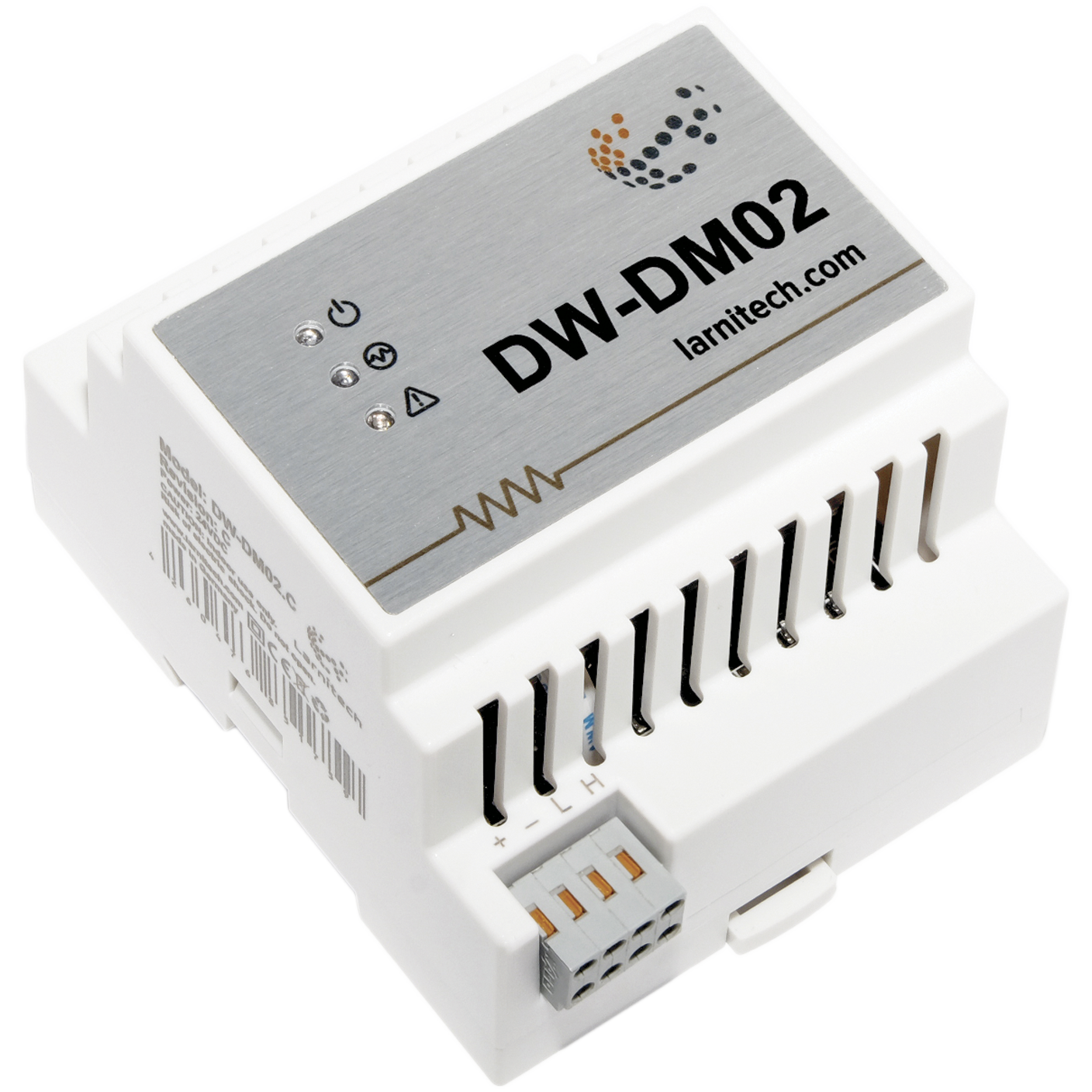 Features
R/C load type has 2 channels. Each channel supports up to 1000 W, but the total load should not extend 1600 W
Works with halogen /LED lights
Soft start mode
Overload protection
Overheating protection
Short-circuit protection
Plug and play (automatically detected and configured by the system)
In-built logical unit
Regular system updates
This module is designed for smooth adjustment of brightness of lighting devices (non reactive load).
The dimmer type is MOSFET with trailing edge dimming.
Like all Larnitech devices, this dimmer controller is automatically detected and configured when it is added to the system. A logical unit within makes it possible for the unit to perform scripts from Larnitech's large and constantly updated database and to operate on distributed logic, ensuring the reliability of its operation. Advanced LED light settings allow choosing the brightness required (from starter to maximum), while soft start mode prolongs lamp life. In addition to featuring protection in a range of parameters.
Module parameters
| | |
| --- | --- |
| Output channels qty | 2 |
| Input voltage | 100-240V AC, 50-60 Hz |
| Current type | AC |
| Max load per device | 7.27A (1600W at 220V) |
| Max load per channel | 4.54A (1000W at 220V) |
| Dimmer type | MOSFET |
| Dimming type | trailing edge |
| Power supply | 11.5 … 27.5 V DC from CAN |
| Max current(24V) | 35 mA |
| Bus type | CAN (4-wire) |
| | |
| --- | --- |
| Equipment installation type | DIN-rail (EN 60715) |
| Case material | ABS |
| Protection | IP40 |
| Temperature range | -10 … +50 °C |
| Size | 4U, 69x102x58 mm |
| Weight | 180 g |