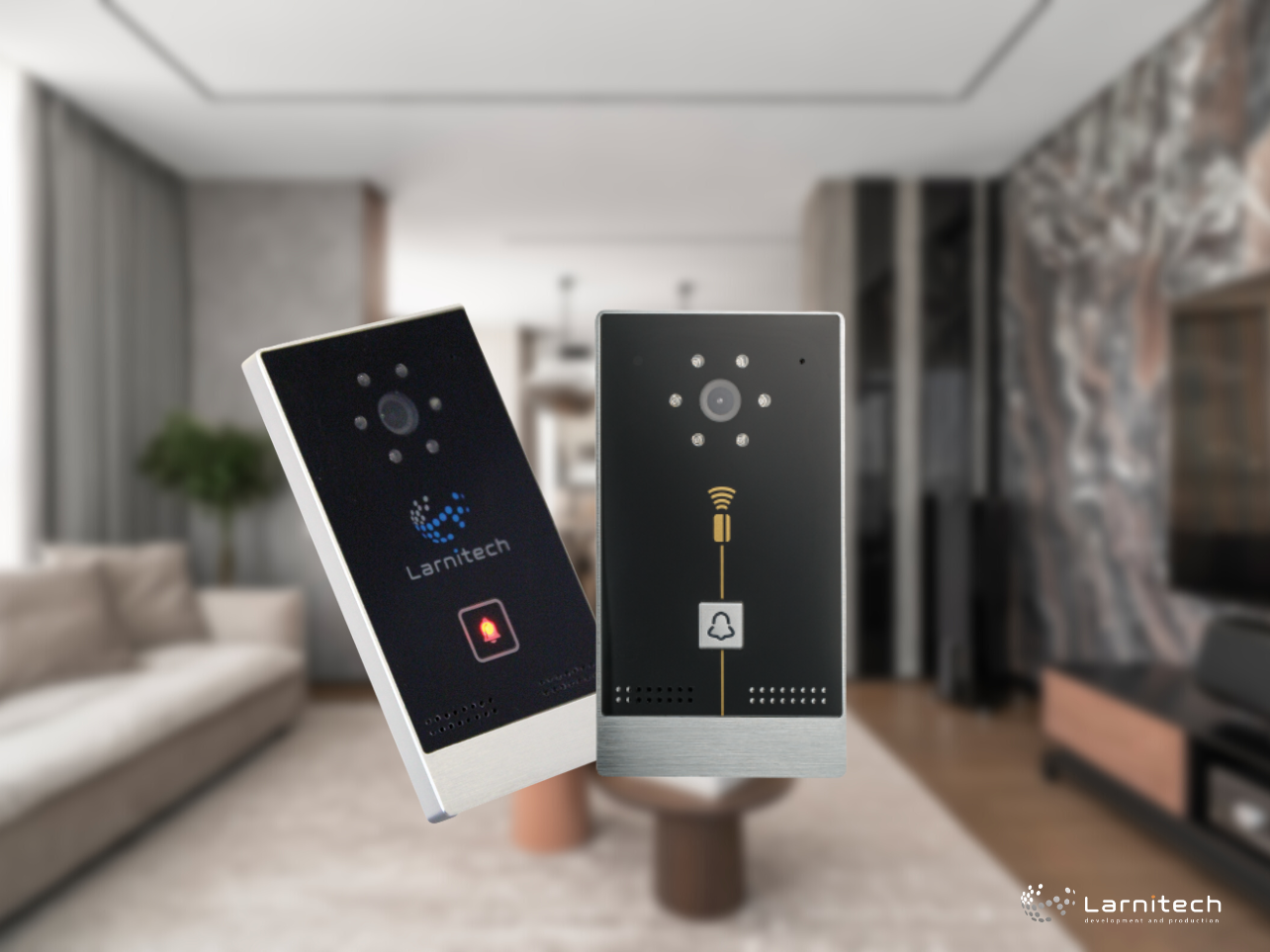 Each owner of an apartment or a private house pays special attention to security issues. There are many classic ways to ensure your home is safe: reliable armored doors, bars on windows, alarms, a security company, etc. However, technological progress does not stand still. And one of the elements of not only security, but also of the whole Smart Home system is a Smart Intercom.
How does a Video Indoor Station work in a Smart Home?
You receive a call at the door, but you are not at home – there is no problem in this. With a smart intercom, you can easily talk to the visitor who is staying at your doorstep, even if you are in another country. The video will be streamed to your phone or tablet. Moreover, you can remotely let the guest into the house.
Door communication Technology from Larnitech
Larnitech has developed several design options of a doorphone that are suitable for any apartment, private house or office.
The main features of a smart intercom from Larnitech are the following functions:
It opens and closes doors and gates from a distance. This is very convenient, even when the owners are at home.
It allows you to communicate with visitors remotely. This feature will come in handy not only when traveling, but also in situations where you just don't want to or can't go out and talk to a visitor.
The doorphone takes a photo of a visitor if a call is missed. This way you will always know who exactly came and you can contact them later.
Shows the history of events – in the archive you can view all the records.
Integrates with NFC, RFID card or a key fob. It's so convenient to open the door by simply touching the intercom with your watch!
Possibility of a personal greeting for each user. It's easy to surprise friends when they hear their name and personal greetings after the doorbell rings.
6 GB of memory is available for photo and video shooting.
A smart intercom will be an appropriate and extremely useful addition to the security system of any private household, residential complex or an office center.